One of the most prevalent treatments for obstructive sleep apnea is continuous positive airway pressure (CPAP) equipment Obstructive Sleep Apnea (OSA). OSA involves an obstruction or collapse of the airway during sleep, causing people to cease breathing for brief periods of time many times during the night. The condition is treated with CPAP machines, which supply a constant stream of pressured air through a sealed mask, opening the airway and restoring normal breathing.
While CPAP devices can be a highly effective treatment for OSA, their effectiveness is contingent on how well they work and how often they are used. Some people need features like humidifiers and heating tubes to utilize their CPAP machine comfortably and successfully, while others find that a simpler alternative is sufficient.
Whether you're buying a new CPAP machine or replacing an old one, the necessity and intricacy of picking the correct one can make shopping for one a difficult affair. To help you out, we've compiled a list of our favorite CPAP machines as well as a comprehensive buying guide that covers everything you need to know before making a purchase.
List of Best Products
The ResMed AirSense 10 CPAP machine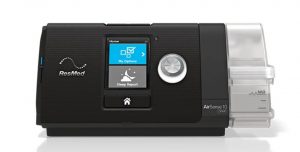 Provides customers with high-quality performance as well as data tracking. It provides an all-in-one solution for most CPAP users, with integrated humidification and additional features including breathe-to-start capabilities.
The built-in humidifier is simple to use, replenish, and clean. The AirSense 10 is compatible with heated tubing, despite the fact that it is not heated. The AirSense 10 has a conventional operating range of 4 to 20 cm H2O, and its sound levels are below average at 26.6 dB at 10 cm H2O. It comes with a two-year limited guarantee from ResMed.
DeVilbiss Intellipap Standard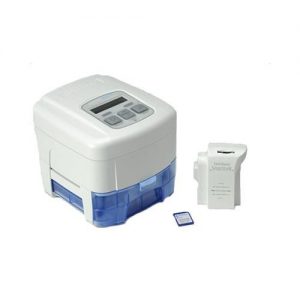 The IntelliPAP Standard CPAP machine by DeVilbiss includes a number of useful features. The IntelliPAP Standard features integrated heated humidification, automatic pressure control for greater comfort, and online compliance reporting for a fraction of the cost of many other CPAP machines.
The settings on the machine are simple to use, allowing customers to titrate as needed and manage functions as desired. With a starting pressure of 3 cm H2O and a 0 to 45 minute ramp period that can be modified in 5-minute intervals, ramp settings are available. The automated pressure adjustment (dubbed SmartFlex by the manufacturer) can be turned on or off as needed.
The operating range of the IntelliPAP Standard is 3 to 20 cm H2O, with ultra-quiet sound levels of 26 dB at 10 cm H2O. Customers can get a 5-year limited warranty from DeVilbiss, which is one of the best on the market. Any replacement gadget comes with a two-year warranty as well.
ResMed AirMini Auto Travel CPAP Machine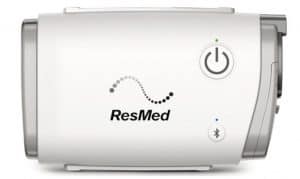 If you're looking for a portable CPAP machine, the AirMini Auto Travel CPAP Machine is one of the smallest options available. Because the machine is only 11 ounces and 5.4 inches broad, it will fit into most suitcases, duffles, and overnight bags without taking up too much room.
The machine's humidification technology, which works without the use of water or a large external humidifier. The HumidX technology adds moisture to the air to keep it moist and make breathing easier. Customers should be aware that the HumidX can only be used with certain face masks. The AirMini reduces pressure levels automatically to help you exhale more easily. People who have had problems breathing with traditional CPAP devices may find the AirMini to be more comfortable.
You can use the ResMed AirMini app to keep track of your sleep data and send it to your doctor. A leak detection monitor is also included in the app to ensure that your mask remains secure throughout the night. A 2-year warranty is included with every Airmini Auto CPAP Machine purchase.
Philips Respironics DreamStation 2 Auto CPAP Machine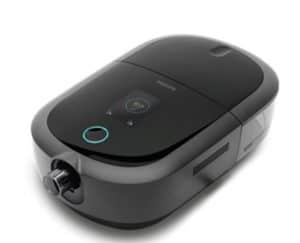 Philips Respironics' DreamStation 2 Auto CPAP Machine is a high-tech alternative with a variety of useful functions. The embedded cell modem with Bluetooth functions as an internet hotspot, allowing you to check sleep data, contact your doctor, and obtain prescriptions whenever you want. The modem is especially handy for persons who have just fair internet connections at home.
The DreamStation 2 can also be customized to your liking. If you have a specific pressure level in mind, regular CPAP therapy is the way to go; if you want less pressure while exhaling, automatic CPAP is the way to go. If you choose to ease into your prescribed level, pressure ramping is also available in increments of 15, 30, or 45 minutes (s). The tubing can be heated to avoid condensation, and an integrated humidifier offers optimal moisturization without adding extra mass.
The DreamStation 2 Auto is also fairly compact and travel-friendly, weighing just over 2 pounds. The 12-millimeter tubing is also extremely thin, and each order includes a carrying case. The machine comes with a two-year warranty from Philips Respironics.
What to Look for in a CPAP Machine
Although CPAP machines are a highly successful treatment for OSA, their complexity can make purchasing one difficult. We've put together a guide that follows you through each step to make this process easier for our readers. Continue reading to learn more about what to look for in a CPAP machine and what to think about before buying one.
What to Think About When Buying a CPAP Machine?
With the inclusion of your doctor's advice and suggestions, the variations between CPAP machines can be broken down into ten main categories. Because everyone's perfect CPAP machine is different, take into account your specific needs and preferences when evaluating the following variables.
Recommendations of the Doctor
Your doctor may provide recommendations regarding which CPAP machine will work best for you based on the circumstances of your sleep apnea and other considerations. They may suggest a particular model or offer guidance on machine type, pressure range, data tracking, and other features. It's always best to stick to these recommendations and speak with your doctor if you have any questions or concerns, rather than buying something that goes against their advice.
Type of Machine
While continuous positive airway pressure (CPAP) machines are the most frequent, there are several types of PAP machines that have varied effects. BiPAP (bi-level positive airway pressure) machines vary the pressure levels between inhale and exhale, whereas APAP machines automatically adjust to your body's needs from breath to breathe. For the most part, CPAP machines are effective, but your doctor or expert should recommend one that is right for you.
Temperature Control
Even at the best of circumstances, few people love breathing cold, dry air, therefore CPAP climate control is a popular function that may make using your machine much more comfortable. Humidifiers, which can be built into the machine or purchased separately, supply moisture to the compressed air, while heated tubing keeps it at a comfortable temperature. Humidifiers and heated tubing are not compatible with all machines.
Range of Pressures
A CPAP machine's compressed air should be strong enough to open your airway without causing discomfort, so choosing the proper amount of pressure for your needs is critical. The average user requires 10 cm H2O, and most CPAP machines have settings ranging from 4 to 20 cm H2O. Your doctor or expert will provide you with personalized advice based on your specific requirements. Your doctor or specialist will advise you on your specific requirements. If these surpass 20 cm H2O, a specialist equipment capable of supplying 25 to 30 cm H2O may be required.
Options for Ramps
When you don't require a CPAP machine, like when you're falling asleep, they're the most inconvenient to operate. Ramp features reduce pain by gradually increasing air pressure levels, allowing users to fall asleep before the machine reaches the proper pressure. This option is available on most modern CPAP devices, but not all.
Sound Volume
Modern CPAP machines are quite quiet, with an average sound level of 30 dB, which is comparable to rustling leaves. Even so, light sleepers or those who sleep with a companion may find this excessively noisy. For these folks, "whisper-quiet" models with a noise level of around 25 dB may be more comfortable to sleep next to.
Data collection and analysis
Many contemporary CPAP devices have sophisticated features that allow you to track your sleep and machine usage. This information is useful in two ways: it can assist you and your healthcare team in ensuring that the therapy is effective, and it can be sent to your insurer if they request it prior to reimbursement. The simplest type of data tracking is using Wi-Fi-connected equipment with smartphone integration, but you can also buy external data tracking peripherals.
Add-ons
CPAP devices come with a variety of accessories. Most models come with disposable or reusable air filters, as well as removable humidifiers, adapters for car cigarette lighters, and rechargeable batteries. Check that the machine includes or is compatible with all of the accessories that are crucial to you before making a purchase.
Distinctive Characteristics
Many CPAP machines have unique selling characteristics that may improve your user experience but are not essential. Most are based on usage, such as starting the device automatically by breathing into the mask or reducing pressure during exhale without being a fully Bi-PAP system. Other choices are for convenience, such as automatically altering screen brightness to match the ambient light in your space.
Requires a prescription
CPAP machines are medical devices that require a doctor's or sleep specialist's written prescription. If you buy your CPAP machine in a physical store, they will accept your prescription in the same way as a pharmacist would for medication. Buying prescriptions online is only little more difficult, as most suppliers require you to upload your prescription before proceeding. You may do this online or by fax with many retailers. This extra step is justified due to the larger range and lower costs offered online.
CPAP Machines: Frequently Asked Questions
What is the average lifespan of a CPAP machine?
CPAP devices typically last 3 to 5 years before needing to be changed. Depending on the quality of their construction and the longevity of any connected accessories, certain machines have longer or shorter lifespans. Hoses, for example, frequently need to be replaced at some point throughout the machine's lifetime. You may extend the life of your CPAP machine by utilizing only appropriate external attachments and cleaning it properly and periodically.
How do I order a CPAP machine from the comfort of my own home?
Before you may buy a CPAP machine online, you must first submit your prescription, either by upload or fax. After that, the procedure is comparable to that of purchasing any other goods on the internet. Before deciding whether or not to buy from a company, customers should look at their policies, notably their shipping and return procedures.
What is the best way to clean my CPAP machine?
Different parts of a CPAP machine require different cleaning procedures, but all of them may be cleaned with warm water, mild soap, and vinegar. Cleaning instructions will come with your unit; however, most CPAP machine components can be cleaned by removing them from the unplugged machine, gently washing with mild soap, rinsing twice, and drying. Humidifiers should be cleaned at least once a week with a 50-50 solution of water and vinegar.