Nothing beats the thrill of discovering new places that are unlike anything you've ever seen before. What you may not enjoy as much is putting your life in danger while you're there. If you're looking for somewhere inspiring to visit on your next vacation that won't put your safety at risk, keep reading for our list of the best safest countries to visit in 2021.
How We Selected the Countries
The Institute for Economics and Peace's Vision of Humanity ranks countries in three major categories to produce an annual Global Peace Index (GPI). This enables them to rank countries based on their level of peace.
Our list of the top eight safest countries to visit is compiled from the world's 30 safest countries (according to GPI) and then narrowed down based on what makes a country a good place to visit, such as infrastructure, cultural interest, natural appeal, landmarks or attractions, and ease of travel.
ICELAND GPI Rank: 1
The land of fire and ice has successfully captured the imaginations of travelers from all over the world. Iceland's GPI ranking contributes to its status as the next best destination for even the most hesitant travelers. Iceland has reclaimed first place in the GPI league table for the eighth time in a row. It has excellent infrastructure and a very low crime rate, which only adds to its appeal.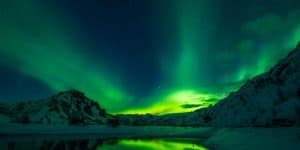 Highlights:
Iceland's dramatic otherworldly landscape of malevolent volcanoes, ethereal glaciers, majestic fjords, and bubbling hot springs will astound you.
Get your culture fix during the day at one of Reykjavik's many worthwhile museums, then hit the town in the evening to sample the city's lively and sometimes boisterous nightlife.
Get behind the wheel and travel the famous Ring Road of Iceland. Along with the scenic views and highlights of the road trip, any traveler will be impressed by the country's excellent infrastructure and well-connected road system.
PORTUGAL GPI Rank: 3
Sharing a continent with tourism heavyweights like France, Italy and Spain, Portugal may pass under the radar for some. However, it is a place that boasts still-unspoiled beaches and rugged coastline, exciting cities such as Lisbon and Porto and a distinctive and delicious cuisine of its own. Furthermore, very favorable GPI ratings in all categories and a relatively low crime rate make Portugal one of the safest countries in Europe.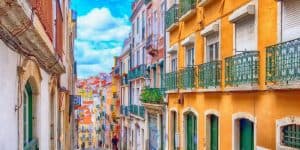 Highlights:
Discover Lisbon. Ride the Ascensor da Glória, explore the maze-like streets of Bairro Alto, visit the Mosteiro dos Jerónimos, marvel at one of the world's largest oceanariums, savor delicious Portuguese cuisine – and if it all becomes too much, escape to the beach.
Spend your days relaxing on the yellow sand beaches that dot the Algarve's coastline before enjoying long and leisurely dinners of delicious and reasonably priced seafood.
For something more out of the ordinary, visit the remote and little-known Azores, a group of nine volcanic islands that are mere specks of land in the vastness of the Atlantic Ocean. Enjoy hiking, diving, or whale and dolphin watching, and don't forget to try cozido das furnas, a traditional So Miguel dish cooked underground in the heat of an active volcano.
JAPAN GPI Rank: 9
Although relations with neighboring North Korea and China may have a negative impact on Japan's scores, the country remains one of the safest in the world to visit, as evidenced by an excellent GPI. Investigate the country's distinct vibe, a fascinating blend of deeply traditional culture and relentless modernity. From the neon lights of Tokyo's Shibuya district to the temples of Kyoto and everything in between, it can be difficult to believe that it all belongs to the same country. Japan also has one of the lowest crime rates in the world, making it a place where you can travel without worrying about your personal safety.
Highlights:
Traveling in Japan is always dependable, on time, and secure. Transportation in Japan is frighteningly efficient, from the world-famous Shinkansen bullet trains that run throughout the country to Tokyo's metro system.
Spend some time soaking in an onsen, a traditional Japanese hot spring, to recharge your batteries before continuing on your journey.
Japan has a strong food culture. There are a variety of dishes to enjoy, ranging from traditional cuisine to new spin-offs. In fact, you could eat a different Japanese cuisine every day for a month in Japan and not get bored.
IRELAND GPI Rank: 12
Ireland may not have the best weather, but it compensates with bucolic rolling landscapes, a proud cultural heritage, and some of the friendliest and most welcoming locals you'll ever meet. It also has high GPI scores across the board, making it one of the safest places to visit for a vacation.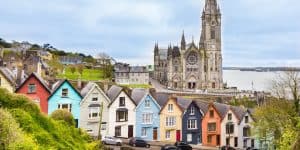 Highlights:
Explore the Shannon region, which features castles, a rugged Atlantic coastline, and numerous picturesque villages, including Adare, which is arguably the most beautiful in the country.
In a traditional Irish pub, try a pint or two of Guinness.
Galway is a lively and atmospheric town. Visit its venerable pubs and many enticing eating establishments.
AUSTRALIA GPI Rank: 13
There may be snakes, spiders, sharks, and crocodiles, but Australia comfortably ranks among the safest countries to visit in the world, thanks to very respectable GPI scores. Australia is a must-see for any traveler, thanks to its outdoor lifestyle, the Great Barrier Reef, and some of the most laid-back coastal towns in the world.
Highlights:
Witness the Great Barrier Reef's awe-inspiring spectacle. It is the most popular place in the world for people to complete their open water diving course, making it a mecca for divers.
Visit Melbourne, which is arguably Australia's most fashionable city. It's also a great place to experience Australia's famous beach culture, with good surfing opportunities nearby.
A trip to the outback's heart, Alice Springs, will allow you to do just that. It is also possible to visit the Uluru-Kata Tjuta National Park from here to see Uluru (formerly Ayer's Rock), though this requires a long drive!
FINLAND GPI Rank: 14
Finland is a country of timeless forests and tranquil lakes populated by people who enjoy the great outdoors. The towns are small and welcoming — even the capital, Helsinki, has a population of only 600,000 people — and with high GPI scores across the board, Finland ranks high on the list of safest countries to visit.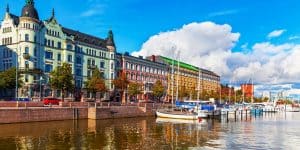 Highlights:
Take advantage of the chance to see the haunting and mysterious Northern Lights in Finland's far north — one of the few places on the planet where you can see this stunning natural phenomenon.
Make Turku your starting point for exploring the Archipelago Sea, a collection of thousands of islands and islets.
Spend at least a few days in Helsinki, a modern and easy-to-navigate city full of friendly locals. It is one of the safest capital cities in the world.
BHUTAN GPI Rank: 19
Bhutan has protected itself from the ravages of mass tourism by focusing on 'high-value' tourists and charging a steep daily tariff just to stay in the country. This makes it one of the world's least visited countries, but those who do manage to visit will discover an unspoiled Himalayan kingdom that has preserved much of its traditional way of life. While it is not one of the cheapest places to visit, it is one of the safest.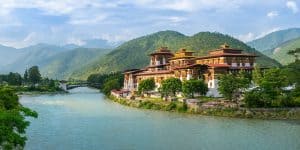 Highlights:
Taktsang Monastery, also known as the Tiger's Nest, is one of the most important Buddhist sites in the world, clinging to the side of a mountain in gravity-defying fashion. To visit, all you need is a good head for heights.
The Bhutanese countryside is dotted with traditional fortresses known as dzongs, which are built without any formal architectural plans and based on the spiritual inspiration of a high lama. They also house valuable art and artifacts, and you should visit at least one or two during your trip.
Bhutan, a more unusual choice for Himalayan trekking than northern India or Nepal, offers some exceptional mountain trails, including the Snowman Trek, reputedly one of the world's most difficult treks.
MAURITIUS GPI Rank: 20
This island paradise of sun, sea, and palm-fringed beaches is located in the Indian Ocean to the east of Madagascar and has highly favorable GPI scores, making it one of the safest countries to visit for a tropical getaway.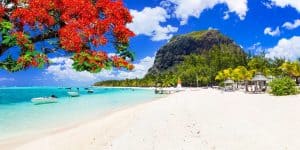 Highlights:
Try your hand at deep-sea fishing! Unsurprisingly for an island nation, sea-based activities play a significant role. With many species of large fish present, Mauritius is an ideal place to try deep-sea fishing.
If you don't intend to hook the fish and are content to simply observe them in their natural habitat, Mauritius is surrounded by safe coral reefs, making it a diver's paradise.
If you've had your fill of the sand and sea of the coast, the interior of the island has some challenging hiking trails that will reward you with breathtaking views of the island.
Which country would you like to visit next after reading this article? Leave your thoughts in the comments section below
This post is sponsored by Wotif. For your upcoming holiday flights, stays, or travel packages, be sure to visit this link here. This will help us contribute more travel-related content and tips. Use the discount code "TravellersLabs.com" for added savings.