Diabetes is a chronic health condition that affects how your body turns food into energy. There are two main types of diabetes: type 1 and type 2.
Type 1 diabetes is an autoimmune disease. This means that your body's immune system attacks the cells in your pancreas that produce insulin. Insulin is a hormone that helps your body use glucose for energy.
Type 2 diabetes is caused by a combination of genetics and lifestyle factors, such as being overweight or obese, having a family history of diabetes, or being physically inactive.
If you have diabetes, it is important to manage your blood sugar levels. High blood sugar levels can lead to serious health problems, such as heart disease, stroke, blindness, and kidney disease.
There are a number of things you can do to manage your blood sugar levels, including: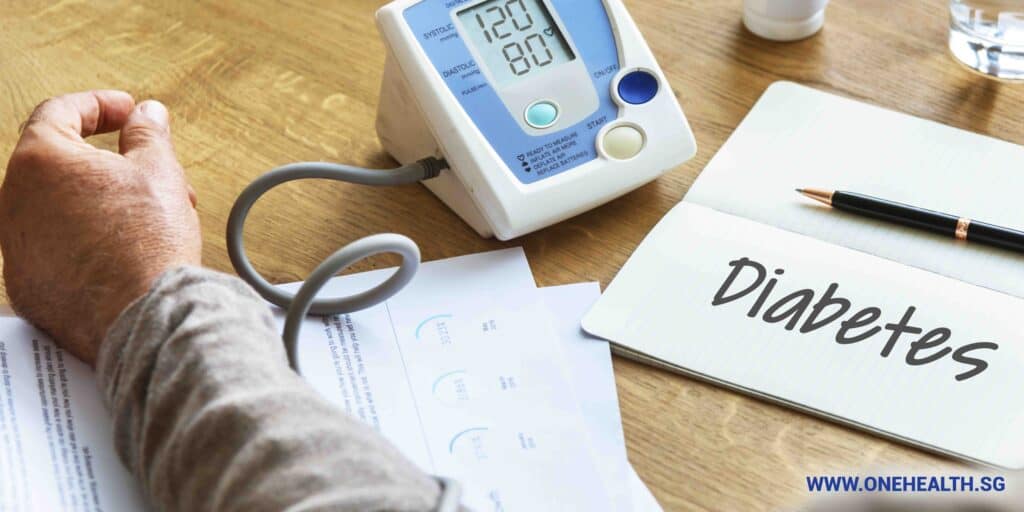 Diet
There is no one-size-fits-all diet for people with diabetes. However, there are some general dietary guidelines that can help you manage your blood sugar levels.
Eat plenty of fruits, vegetables, and whole grains: Fruits, vegetables, and whole grains are low in calories and fat and high in fiber. Fiber helps to slow down the absorption of glucose into your bloodstream, which can help to prevent spikes in blood sugar levels.
Limit saturated fat, trans fat, cholesterol, and sodium: Saturated fat, trans fat, cholesterol, and sodium can raise your blood cholesterol levels. High blood cholesterol levels can increase your risk of heart disease and stroke.
Choose lean protein sources: Lean protein sources, such as fish, chicken, and beans, are low in fat and calories.
Limit added sugar: Added sugar can raise your blood sugar levels.
Exercise
Regular exercise is an important part of managing diabetes. Exercise helps to lower your blood sugar levels and can also help you to lose weight, which can further improve your blood sugar control.
The American Diabetes Association recommends that adults with diabetes get at least 150 minutes of moderate-intensity aerobic activity or 75 minutes of vigorous-intensity aerobic activity each week. They also recommend that adults with diabetes do muscle-strengthening activities that work all major muscle groups on two or more days a week.
Medication
If you have type 2 diabetes, your doctor may prescribe medication to help you control your blood sugar levels. There are a number of different types of diabetes medications available. Your doctor will work with you to choose the medication that is right for you.
Blood sugar monitoring
It is important to monitor your blood sugar levels regularly. This will help you to see how your blood sugar levels are responding to your treatment plan. You can monitor your blood sugar levels using a blood glucose meter.
If you have diabetes, it is important to work with your doctor to develop a treatment plan that is right for you. This plan will likely include a combination of diet, exercise, medication, and blood sugar monitoring.
Here are some additional tips for managing diabetes with diet and exercise:
Set realistic goals: Don't try to make too many changes at once. Start by making small changes to your diet and exercise routine and gradually increase the amount of change over time.
Find a support system: Having a support system of friends, family, or other people with diabetes can help you stay motivated and on track.
Don't give up: Managing diabetes can be challenging, but it is important to remember that you are not alone. There are many resources available to help you manage your diabetes and live a healthy life.