Today we'll go over all of the top Netflix planned series in 2021
You: Season 3 – The plot is dark and twisted to perfection. For starters, the stalker is the story's narrator. If you're missing Dexter, give You a shot! You've already aired a successful second season, and the third is currently in the works.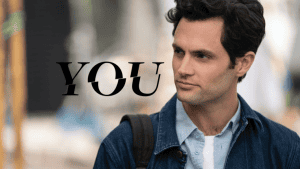 SYNOPSIS: YOU Series, is the exciting and fascinating story of Joe Goldberg, an obsessive yet smart New Yorker. Joe turns from stalker to boyfriend while doing whatever it takes to get rid of any and all hurdles in his way, including murder. YOU, is a film on how vulnerable we are to stalking and manipulation online and in real life. It is set in today's 24/7 hyper-connected world.
Locke & Key: Season 2 – Last year, Netflix showed the first season of Locke & Key, which was well received by the public, prompting Netflix to renew it for a second and third season. I didn't watch this series right away since it appeared to be quite terrifying, but my grandmother, who like thrillers, chose to watch it one day, and to my surprise, it was a very exciting show!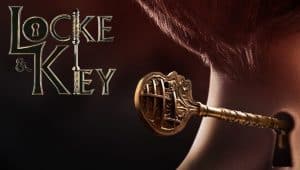 SYNOPSIS: After their father is murdered, the three Locke siblings and their mother move to their ancestral home, Keyhouse, where they discover magical keys connected to their father's mysterious death. As the siblings investigate the keys and their powers, they awaken a mysterious demon who will stop at nothing to steal them.
Resident Evil: Live-Action Series — I didn't participate in this game; however, my cousin did, and I was merely an observer. Even though it was frightening, it was amusing to watch our emotions as we were all shocked. This will be quite exciting because we never got a chance to finish the game, so knowing the outcome would be very satisfying.

SYNOPSIS: The series will follow two timelines and will contain an original plot set in the Resident Evil universe. The first timeline will follow Jade and Billie Wesker as they relocate to New Raccoon, a corporate town, before discovering the event that will occur in the near future with their father, who may be concealing a dark truth.
The Witcher: Season 2 – If you are a Henry Cavil fan you this show is for you. It didn't disappoint; in fact, it heightened the expectation for a second season. Filming is currently underway, but unfortunately Henry Cavil (Witcher) is healing from an injury; however, the production will continue without his scenes, in the hopes that Cavil will recover soon.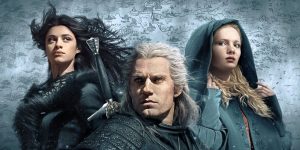 SYNOPSIS: Geralt of Rivia, a mutant monster hunter, strives to find his place in a world where humans are frequently more wicked than creatures.
Stranger Things: Season 4 – This is one of Netflix's most eagerly anticipated series. The wait for the upcoming season of Stranger Things is getting longer. Our most recent adventure to the Upside Down took place on July 2019, when Season 3 premiered. For the latest news, Stranger Things 4 has a total of four new cast members. Amybeth McNulty, Myles Truitt, Regina Ting Chen, and Grace Van Dien have all joined the series, according to Netflix.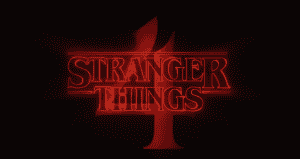 SYNOPSIS: Stranger Things is set in Hawkins, Indiana, in the early 1980s, in a fictional rural hamlet. The neighboring Hawkins National Laboratory purports to do scientific research for the US Department of Energy, but it secretly conducts paranormal and supernatural operations, including those involving human test subjects.
Umbrella Academy: Season 3 – First impressions, is this going to be another superhero show? Since I am not aware of the comic version, I had no idea it would be fantastic! As a result, hearing that the new season is in the works excites me. They even said that filming will end in September 2021. Is that good news!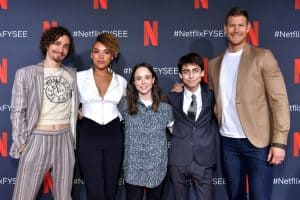 SYNOPSIS: The Monocle, Space boy, The Kraken, The Rumor, The Séance, Number Five, The Horror, and The White Violin, a super-dysfunctional superhero family, have eight days to buckle up and save the planet. They must work together to investigate the mystery behind their father's death, even as their personalities and abilities vary.
Never Have I Ever: Season 2 – This is a wonderful one to watch if you need a good chuckle. Watching this show is a lot of fun, especially the last episode, which was unexpected. It's a sweet romantic comedy, so it's no surprise that Netflix renewed it for a second season.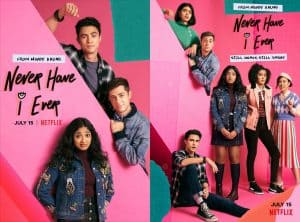 SYNOPSIS: An Indian-American kid merely wants to improve her social position after a painful year, but friends, family, and sentiments aren't making it easy for her.
Lost In Space: Season 3 – This series grabbed my attention because I enjoy science fiction shows. Unfortunately, the Netflix original series' third season will be its final season, so fans are anxious to watch it whenever it becomes available. The good news is that Lost in Space season 3 cast and crew concluded production in early 2021. It indicates that a new season is on its way!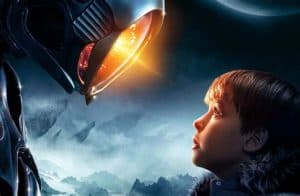 SYNOPSIS: After crash-landing on an alien planet, the Robinson family fights against all odds to survive and escape. But they're surrounded by hidden dangers.
Firefly Lane: Season 2 – It just took one episode for me to fall in love with this series. This show helps you dwell on your high school days with your closest buddy and what will happen in the future while watching it.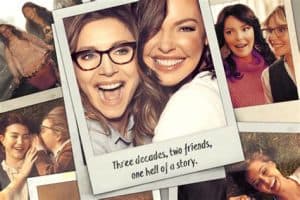 SYNOPSIS: Tully and Kate have an unshakeable relationship that has seen them through good and bad times from their teens to their forties.
Money Heist – I believe I'm one of the few people who hasn't seen this series, but I'll include it in my list because I'm sure many of you will notice that the most popular show is missing. According to Netflix Volume 1 of the new season will be released on September 3, 2021, followed by Volume 2 on December 3, 2021. I suppose that is the best time to binge-watch it. Let's see who's on board!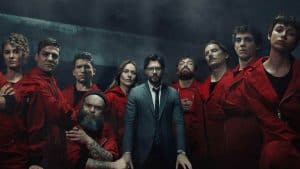 SYNOPSIS: To pull off the greatest heist in history, a mysterious guy known only as The Professor assembles a group of eight criminals who share one trait: none of them has anything to lose. Five months of isolation – they memorizing every step, detail, and likelihood – culminating in eleven days locked up in Spain's National Coinage and Stamp Factory, surrounded by police and with dozens of hostages in their control, to see if their suicide wager will result in everything or nothing.