This blog post is dedicated to Kdrama fans. All of the Kdrama that will be covered are tv shows that I have watched this year, 2021. Don't worry, I'm not going to give you any spoilers. So, if you're looking for something to watch next, check out the list below.
1. She Would Never Know – if you want romance, this show will give you romance. All the OMG factors are here. Throughout the show the romance is consistent, even coming up with an ending that feels justified and satisfactory. RoWoon and Won JinAh are the leads of this drama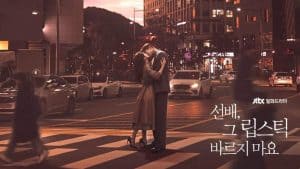 SYNOPSIS: It depicts the difficult workplace romance between Sunbae SongAh and Hoobae HyunSeung, who has a one-sided crush on her. it premiered on January 18, 2021
RATING: 5/5 Stars
2. Oh My Ladylord – Lee Min Ki is the main reason why I watch this show. I've always liked his snobby aspect, yet he's a caring and compassionate person on the inside. In comparison to Jung So-min, his chemistry with Nana isn't as strong. I haven't finished the show, so I am still curious what will happen in the end. To be honest, the beginning isn't so boring, but by episode 8, the tale had lost its appeal for me, and I wanted to jump ahead to find out what would happen at the end.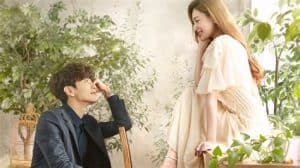 SYNOPSIS: Han Bi-Soo (Lee Min-ki), a thriller drama scriptwriter, and Oh Joo-in (Nana), a popular actress, star in the series. She is known for her roles in romantic comedies, yet she struggles in her own love relationships. Han Bi-Soo is unable to date, and they live together, resulting in amusing circumstances. It aired from March 24 to May 13, 2021
RATING: 2/5 Stars
3. Sisyphus: The Myth – SCI- FI Kdrama, why not? The main lead is Jo Seung Woo and Park Shin Hye which both solid actors. But, despite the fact that the main character, Park Shin Hye, is one of my favorite actresses, this show is not for me. The role fits her but overall Show's ending was not one of my favorites.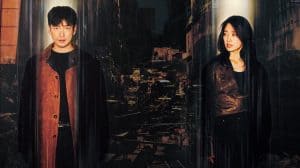 SYNOPSIS: Sisyphus' Myth is a story about a man named Sisyphus who lives in the ludicrous, as Camus puts it, is the major focus of The Myth of Sisyphus. According to Camus, there is a fundamental tension between what we seek from the cosmos (be it meaning, order, or logic) and what we find in it (formless chaos). We will never find the meaning that we seek in life itself. It aired from February 17 to April 8, 2021.
RATING: 3/5 Stars
4. Hello, Me! – Are you interested in meeting your teenaged self? Yes, for me. This will leave you with a lot of what ifs, a good laugh, and a lot of enjoyment. One of the main characters, Lee Re, performed an excellent job. Her acting is adorbs! Other main lead characters are Choi Kang Hee, Kim Young Kwang and Eum Moon Suk but Lee Re Lee Re was the best part of the show.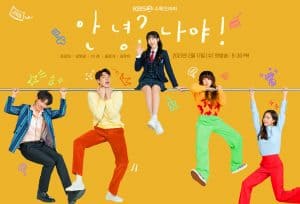 SYNOPSIS: Ban Ha Ni, a miserably unsuccessful 37-year-old woman who is normally subservient and shy, believes she has lost her spark. She is afraid of getting fired at any moment because she is only employed on a temporary basis, and she does not want to remain alone due to her current lack of security. Release Date: 17 February 2021 until April 8, 2021.
RATING: 4/5 Stars
5. Vincenzo – It took me a while to get into the crux of this drama because the first few episodes were a little confusing and uninteresting for me, but as I kept watching, the plot improved and improved, culminating in an EPIC finale in the last few episodes!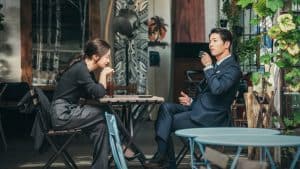 SYNOPSIS: Park Joo-Hyeong is adopted at the age of eight and moves to Italy under the name Vincenzo Casano. He joins the mafia and starts working for them. He gets connected with a lawyer (Jeon Yeo-Bin) after fleeing to South Korea and uses their relationship to start delivering his own brand of justice. It aired from Feb 20, 2021 to May 02, 2021
RATING: 5/5 Stars
6. Navillera – this show only has 12 episodes. Every episode is filled with a treasure of life lessons. Mr Sim and Chae Rok's bond is so beautiful, and their conversations are so lovely. Every episode has brought me to tears. Song Kang, the actor, studied dance for six months in preparation for the play. That is what we consider to as dedication.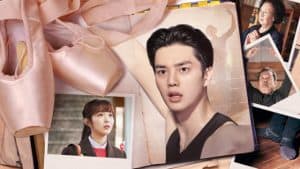 SYNOPSIS: A 70-year-old with a goal and a 23-year-old with a talent help each other overcome adversity and take on the task of becoming ballerinas. The show was premiered 22nd March 2021 until 27 April 2021.
RATING: 5/5 Stars
7. Youth of May – It was strange at first because I first saw the lead characters, (Lee Do Hyun and Go Min Si) as siblings in a Kdrama called Sweet Home. But, in terms of the storyline, I enjoy how she makes sure the guy doesn't like her and won't want to meet her again. That is not the case, however. The show is still airing; there are currently 12 episodes available.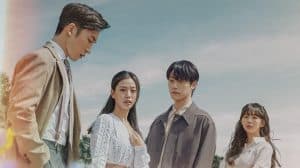 SYNOPSIS: A 70-year-old with a goal and a 23-year-old with a talent help each other overcome adversity and take on the task of becoming ballerinas. The show was premiered 22nd March 2021 until 27 April 2021.
RATING: 4/5 Stars
8.Doom at Your Service – The first few episodes revealed that this would be a slow-paced drama, which I didn't mind because I seemed to enjoy the first few episodes and Park Bo Young's acting is fantastic. They did an excellent job portraying their personas, in my opinion. For now, I decided to stop watching, I will continue once the series is completed.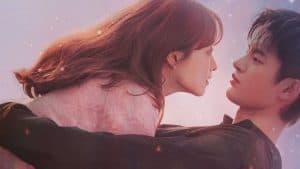 SYNOPSIS: Tak Dong Kyung has been working hard since the death of her parents. After 6 years as an online novel editor, her life appeared steadier, but then she was diagnosed with brain cancer. She blames her bad luck and begs for everything to vanish, which unwittingly summons Myeol Mang, the doom himself, who is neither human nor deity. He claims to be able to grant her wants. As a final resort, she enters into a contract with Myeol Mang for a hundred days to live her life as she wishes, putting everything on the line.
RATING: 3/5 Stars
9. My Roommate Is a Gumiho – If you enjoy romantic comedies, you should watch this. Lee Hye Ri's humorous performance is still the greatest, and her chemistry with Jang Ki Yong is fantastic! Also Seeing Kang Hana from Start-up in this drama with such a different vibe. I like the characters in overall.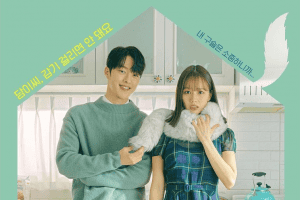 SYNOPSIS: Shin Woo Yeo is a 999-year-old nine-tailed fox who is a gorgeous and intelligent writer. He absorbs human energy in a bead to become a human. Lee Dam, a university student, has an intoxicated friend who falls asleep on top of an expensive car owned by Woo Yeo. While Lee Dam is struggling to get her buddy away and Woo Yeo is attempting to assist her, Woo Yeo's bead falls out of his mouth and Lee Dam eats it unintentionally. The bead can only stay within a person for a year before breaking and killing them. Woo Yeo explains their problem to Lee Dam and offers they live together until they find out a solution, as he does not want to lose his shot at becoming a human. Lee Dam now lives with Shin Woo Yeo, who has never had a boyfriend in her life.
RATING: 5/5 Stars
10. Nevertheless – After viewing the first two episodes, I can say it's extremely intriguing and I'm enjoying it, but it appears like Han So Hee (the female lead) will be devastated and I despise assuming that Song Kang's (male lead) character will be the villain. I know it's too early to say, but I guess we'll have to wait for more episodes to find out.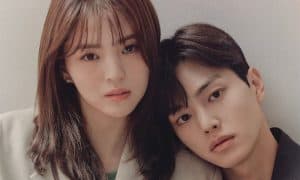 SYNOPSIS: Park Jae Eon considers dating to be a waste of time, yet he enjoys flirting. He is nice and happy to everyone, yet he does not pursue others. Park Jae Eon is an expert at "push-and-pull" who is unaffected by emotions. Jae Eon maintains clear boundaries between himself and others, never revealing his true feelings. Park Jae Eon, on the other hand, wants to blur the borders when he meets Yoo Na Bi. Yoo Na Bi wants to date, but she is skeptical of love. She no longer believes in fate after a traumatic incident with her first love. When she meets Park Jae Eon, however, he has a mystical influence on her that calls into question Na Bi's determination to keep her distance.
RATING: 5/5 Stars