Marvel fans! Which movie are you looking forward to watch?
SHANG-CHI AND THE LEGEND OF THE TEN RINGS
The latest trailer for Shang-Chi and the Legend of the Ten Rings from Marvel Studios heightens the movie's untamed, wuxia-style action with apparent glimpses of the famed Ten Rings themselves, as well as some exciting MCU cameos – and, of course, there's the dragon in the room, whose appearance may hint at the film's depth comic book connections.
SYNOPSIS: When Shang-Chi is lured into the web of the secretive Ten Rings organization, he must confront the history he believed he had left behind."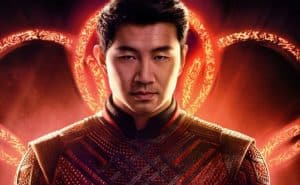 The film Shang-Chi and the Legend of the Ten Rings will be released in theaters on September 3, 2021.
Say hello to MCU's most ancient supergroup, Eternals. The ancient superhero team has avoided intervening with human history for many years – but something has changed that — either the Thanos snap has called them back, or something worse awaits. Despite the fact that the teaser doesn't reveal much, it does highlight the star-studded cast. There's also a lot of action, and at the end of the clip, there's even a nod to two past Avengers.
SYNOPSIS: "Marvel Studios' The Eternals offers an exciting new squad of superheroes in the Marvel Cinematic Universe, ancient aliens who have been living on Earth in secret for thousands of years," according to the official synopsis. Following the events of Avengers: Endgame, an unexpected tragedy compels them to emerge from the shadows to face humanity's oldest foe, The Deviants."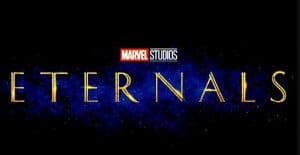 Eternals release date November 5, 2021.
With Alfred Molina recently confirming his appearance in Spider-Man 3 as Doc Ock, a role he previously performed in Sam Raimi's Spider-Man 2, the film is likely to delve into Marvel's multiverse. Meanwhile, according to an unsubstantiated source, Andrew Garfield and Tobey Maguire will reprise their roles as Spider-Man, while Jamie Foxx will reprise his role as Electro, which he previously performed in The Amazing Spider-Man 2.
SYNOPSIS: The reintroduction of Smoove suggests that we should expect more high school scenes. In reality, Marvel received permission to film in two locations utilized for Peter's school in Spider-Man: Homecoming and its sequel back in November. Given that Spidey was framed for Mysterio's murder at the end of Far from Home, it's unclear whether Peter will be returning to school or catching up with his buddies instead.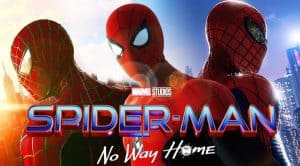 Spider-Man: No Way Home is set for release December 17, 2021
DOCTOR STRANGE IN THE MULTIVERSE OF MADNESS
Dr. Strange in the Multiverse of Madness is set to be the year's most anticipated crossover film. With so many potential cameos, how much screen time the Sorcerer Supreme will have in his own sequel remains to be seen. There are a few big-name cameos that have been confirmed so far, but there are many more rumored.
SYNOPSIS: Storyline Dr. Stephen Strange continues his investigation on the Time Stone after the events of Avengers: Endgame. Strange's plan is thwarted when an old friend turned foe wants to eliminate all sorcerers on Earth, prompting him to unleash a terrible evil.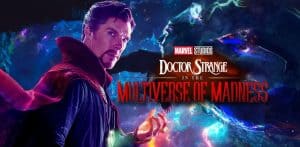 Doctor Strange in the Multiverse of Madness set for release March 25, 2022
It should come as no surprise who is in the spotlight. Yep. Chris Hemsworth reprises his role as Thor, the God of Thunder. Valkyrie, the newly-installed monarch of New Asgard, will be joining him (Tessa Thompson). However, fans of Loki will be disappointed to learn that Tom Hiddleston will not be reprising his role. Natalie Portman was introduced to the audience. She would be returning to the Marvel Cinematic Universe as Jane Foster, but not just any Jane Foster. It's uncertain whether Jane Foster comes from a multiverse or not.
SYNOPSIS: It looks like we don't have a Synopsis for this title yet but Natalie Portman mentioned Thor 4 is "so insane" and "also very romantic," expanding on the romance note by explaining: "I want to make something that I've never done or never cared for. I would like to attack something like that."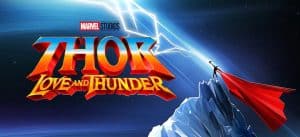 THOR: Love and Thunder set for release May 6, 2022
BLACK PANTHER: WAKANDA FOREVER
Despite Chadwick Boseman's terrible death on August 28, 2020, work for Black Panther II continue. The abrupt and terrible casting change appears to have only delayed production by a few months. Filming is slated to begin in July 2021, with Shuri (Letitia Wright) allegedly taking on a larger role and actor Tenoch Huerta in talks to play the main adversary.
SYNOPSIS: The change in Wakandan leadership might have far-reaching consequences, especially as the embassies T'Challa envisioned were likely established in his absence following Infinity War. Furthermore, if Namor is the adversary, his reputation as Marvel's first mutant may pave the way for the X-Men to appear in the MCU.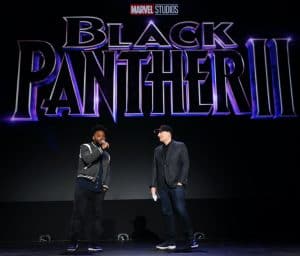 BLACK PANTHER: WAKANDA FOREVER Release Date: July 8, 2022
Brie Larson will reprise her role as Carol, and given their importance in the previous film, Samuel L. Jackson and Ben Mendelsohn will almost certainly reprise their roles as Fury and Talos, respectively. Candyman filmmaker Nia Costa took up the director's chair from Anna Boden and Ryan Fleck, who were not scheduled to return, in August of 2020. Feige said Ms. Marvel star Iman Vellani and WandaVision's Teyonah Parris (as an adult Monica Rambeau) were joining the cast at the 2020 Disney Investor Day presentation, revealing the film will take place in the modern-day MCU. In addition, by moving Black Panther II to July 8, 2022, the picture will no longer be released in July of that year, as it had been.
SYNOPSIS: It's entirely possible that The Marvels may expand on ideas from Guardians of the Galaxy and Eternals, given the continuous cosmic emphasis post-Endgame. We know the film will incorporate Earth in some way because Ms. Marvel and Parris' grown-up Monica Rambeau are joining Carol on this voyage. We also expect Carol to be quite interested in Fury's armada.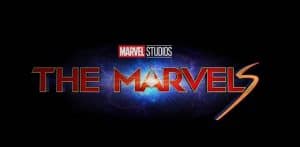 THE MARVELS set to be released on November 11, 2022