After LOKI, what's next? The following is a list of Marvel series to look forward to in the years 2021-2022.
What If…? is a television series based on the same-named comic book series that is slated to last for ten episodes. It will premiere as part of Phase Four of the Marvel Cinematic Universe and will be the studio's first animated series, as announced in April 2019.
SYNOPSIS: This series transport viewers back to the Marvel Civil War era, as Reed Richards searches for other universes in which the Superhero Registration Initiative was successful and the Civil War was prevented. Natasha Stark and Steve Rogers are romantically linked in this realm, and they eventually marry in their respective costumes. This is one of the multiverse entrances that have been teased for the Doctor Strange sequel and the third Spider-Man film. What If…? will provide comic book fans with a nostalgic trip down memory lane, as well as a slew of new content featuring some of the franchise's most beloved characters – including those that many fans believed they'd never see again, like Tony Stark.
Release date on Disney Plus: August 11, 2021
Several information about the Disney+ series Hawkeye have now been verified, including when the show will premiere on the streaming site. Rhys Thomas and directing team Bert and Bertie will helm Hawkeye. Vera Farmiga, Fra Fee, Tony Dalton, Zahn McClarnon, Brian d'Arcy James, and newcomer Alaqua Cox have all been formally confirmed to join the Marvel Cinematic Universe.
SYNOPSIS: Following the events of Avengers: Endgame, Hawkeye is set to continue Clint Barton's story. He'll link up with fellow archer Kate Bishop in the sequence, teaching her how to become a "superhero without superpowers. "Following the tease of Clint Barton's second identity as vigilante Ronin in Endgame, the Hawkeye series is poised to dig deeper into Clint's darker side, with the possibility of him facing penalties for his deadly rampages around the Blip.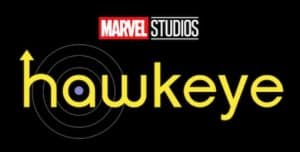 HAWKEYE is confirmed that the series will arrive in late fall 2021.
Ms. Marvel is an upcoming American television miniseries based on the Marvel Comics character Kamala Khan / Ms. Marvel, produced by Bisha K. Ali for the Disney+ streaming service. It takes place in the Marvel Cinematic Universe and follows the events of the other films in the franchise.
SYNOPSIS: Kamala Khan, a 16-year-old Pakistani-American growing up in Jersey City, is the focus of the Marvel Studios original series. Kamala is an excellent student, a passionate gamer, and a voracious fan-fic writer who has a particular fondness for superheroes, notably Captain Marvel. Kamala, on the other hand, finds it difficult to fit in at home and at school – that is, until she gains superpowers like the heroes she has always admired.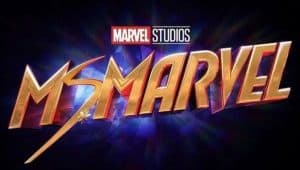 Ms. Marvel is confirmed that the series will arrive in late 2021.
Maslany will play Jennifer Walters, Bruce Banner's cousin who receives his Hulk abilities from him via a blood transfusion. What a generous gift from Banner. "Unlike Bruce, Jennifer is able to keep much of her personality, IQ, and emotional control when she hulks out," Variety adds. That was really ladylike of her.
SYNOPSIS: There is no official synopsis, but She-Hulk is expected to be a half-hour comedy series that will follow the story of Jennifer Walters, Bruce Banner/Hulk's cousin. In the comics, Jennifer is a lawyer who becomes She-Hulk after a blood transfusion is given to her by the Hulk.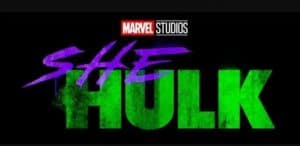 Premiere Date: 2022
Secret Invasion is a new web television show based on the same-named Marvel Comics crossover event. Captain Marvel and Spider-Man: Far From Home are the two previous installments in the series. The Marvel Cinematic Universe's Phase Four will be represented by this film. Marvel Studios is behind the project, which will air on Disney+.
SYNOPSIS: The Skrulls, an evolved alien race, shapeshift into the world's highest-ranking authorities and superheroes in a years-long invasion to seize the earth as theirs, and Secret Invasion is expected to follow the events of the comic book series. Fury and Talos will most likely be in charge of a team tasked with defeating the remaining Skrulls and preventing a global conquest. Other characters have yet to be revealed, although it's probable that a number of well-known MCU heroes will make appearances throughout the series.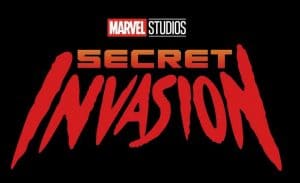 The first season will consist of six episodes and premiere in 2022.