Disappointing service from a company that was once considered one of the best in its industry.
Vodien has taken many steps back over recent years. They were previously rated as having good Web Hosting Services, but they now rank among some of the worst providers out there–and this is after being around for more than 20 years!
The internet is full of reviews about Vodien and how great they are, but I've found that most people just post affiliate links to make money.
If you're looking for endless crappy technical support and customer service, or problems with emails not receiving their messages – then Voddien might be your kind of place!
We've been with this company for several years, but they always had issues. We were never able to keep up because the hosting got too expensive and then one day we found out that our account wasn't going any longer! It's a shame-I really loved how responsive they were at first (especially compared to now).
Vodien is a company that offers its customers the" best in internet services". To learn more about this "amazing" firm, read below!
Do not see just the overall reviews as 4.3 stars but go down to the individual reviews by its customers.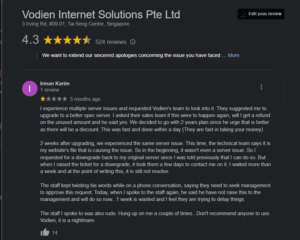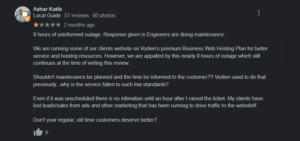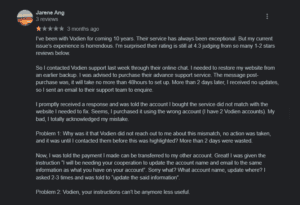 Can't wait to hear what you think about Vodien web hosting services! Share your experience with us in the comments below.