I think it's safe to say that we have all been there; damaging our hair with bleach in an attempt to go lighter. The horror of watching your once-healthy locks turn into a dry, straw-like mess is real. But before you resign yourself to a lifetime of hats and ponytails, I want to share with you the hair treatment that saved my bleached hair. Keep reading for more information.
When I Bleached My Hair, It Turned Into A Dry Mess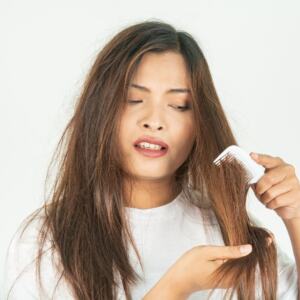 I'll never forget the day that I bleached my hair for the first time. I was in high school and eager to make a change. So, I took the plunge and dyed my hair blonde. The result? Dry, brittle hair that was begging for hydration.
Be gentle when handling your wet hair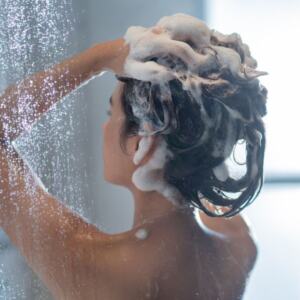 Bleached hair is often thought of as being dry and damaged, but it can be easily remedied with the proper care. When bleached hair is still wet, it is important to gently tap it until the extra water is gone and to use a microfiber towel to dry it. Bleached hair is also highly fragile, so it is important to use a wet brush to brush it. Brush your damp hair from the bottom up to avoid any breakage. Remember, wet hair is much more susceptible to breakage than dry hair, so be gentle! If you follow these simple steps, you will have healthy, beautiful bleached hair in no time!
Give it time to rest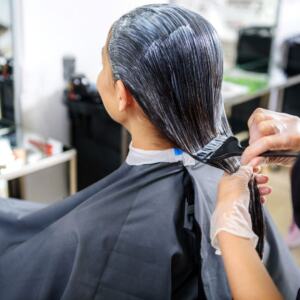 I advise you to avoid bleaching or dyeing your hair first if you recently bleached it and want to try a new style. You may love the way your hair looks, but do you want to further weaken the structure of your hair? The greatest thing you can do is at least cut back on how frequently you bleach and color your hair, and allow it some time to rest. You might not want to hear this, but it's necessary for the healthiness of your hair.
Before bleaching, Protect It!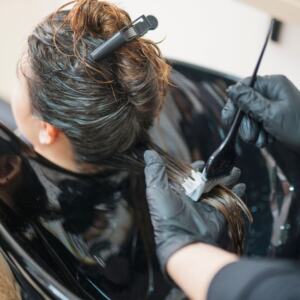 Preventing hair damage should be at the top of your list if you're planning on bleaching your hair for the first time. Using a protein-rich hair mask or treatment before your appointment will help to nourish and protect your hair from any potential damage. If your hairstylist offers similar treatments, be sure to ask them about it before your appointment. This way, you can be sure that your hair is in the best possible condition before undergoing any chemical treatment.
Don't let split ends ruin your hair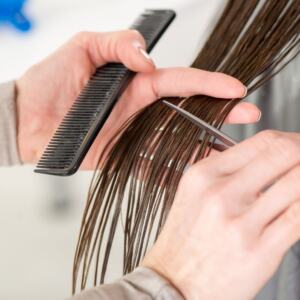 It is important to get regular haircuts, especially if you have bleached hair. Split ends are one of the typical indicators of damage, and they will not go away unless you get a trim to get rid of them. Additionally, if you neglect your appointment with the hairstylist, those ends may increase and become worse, further harming your hair. This can eventually cause frizzy, untamable hair that looks unhealthy. Four trims a year should be sufficient, but if you want to keep your hair as healthy as possible, you can schedule them more frequently.
Don't let chlorine ruin your bleached hair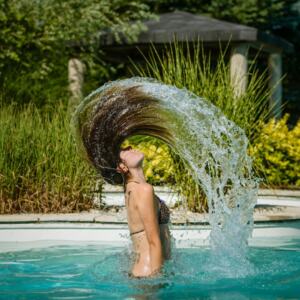 If you have bleached hair, avoid the pool at all costs! The chlorine will strip your hair of its color and leave it dry and damaged. If you can't avoid the pool, make sure to use a chlorine-removing shampoo and rinse your hair thoroughly after swimming. You can also tie your hair up in a high bun to keep it from getting wet.
Don't spend too much time in the water because bleaching your hair will make it considerably more fragile.
Prevent exposure to heat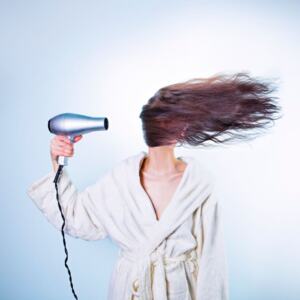 We regret to inform you that after bleaching your hair, you must put away your straightening iron, curling iron, and hairdryer. The least you can do is use tools only when absolutely necessary and limit your exposure to heat. On the plus side, this is your time to rediscover your passion for your natural hair texture!
If you really can't resist using your flat iron, keep in mind to use a heat-protecting solution each time you reach for hot equipment. This will help minimize damage and keep your hair looking healthy and shiny.
Use natural oils to hydrate your hair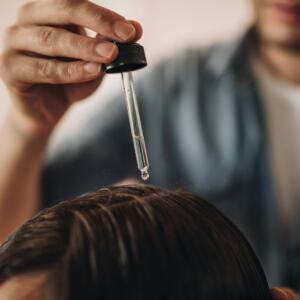 After bleaching your hair, it is important to hydrate it using the appropriate products. This can be done by using different hair oils, including jojoba seed oil, coconut oil, shea butter, avocado oil, etc. These oils are found in many great hair products, such as shampoos, conditioners, and hair treatments. If you incorporate nourishing components into your hair care routine, your mane might look quite different.
Don't shampoo your freshly bleached hair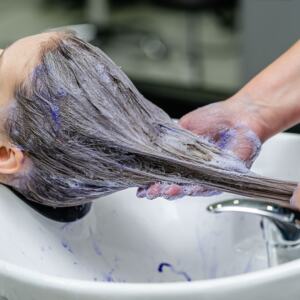 Shampoo should never be used on freshly bleached hair! After bleaching your hair, shampooing it will completely remove all of its natural oils, leaving your hair even dryer, brittler, and lifeless. You shouldn't shampoo it for at least a day or two following the treatment because your hair will be quite sensitive. During this time, you can use a deep conditioner to help restore some of the lost moisture.
Switch to a Silk Pillowcase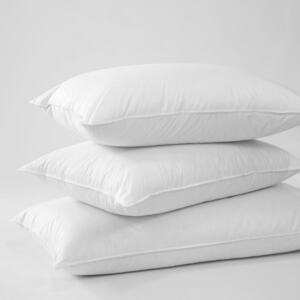 When trying to understand how to repair bleached hair, even the tiniest adjustments can make a big difference. Using a silk pillowcase, whether it is bleached or not, is a straightforward investment you can make on your mane. Although satin is an alternative, silk is the best option because it is the gentlest and will cause the least amount of hair damage.
The gentle fabric will help to keep your hair healthy and shiny, preventing additional breakage and frizziness. Silk pillowcases are also beneficial for keeping your skin looking young and healthy; the smooth surface doesn't tug at delicate skin like other materials can. So, whether your locks are lightened or not, investing in a silk pillowcase is definitely worth it!
So, if you're feeling daring and want to go blonde, make sure you're prepared for the commitment. It's not as simple as just bleaching your hair and calling it a day – there are a lot of things you need to do to maintain your new 'do. 
Keep in mind these suggestions, and be sure to share this article with any friends or family members who may be thinking about getting their hair bleached.