Sydney is one of the most popular tourist destinations in the world, and it's easy to see why. With its stunning harbor, world-famous Opera House, and beautiful beaches, Sydney has something for everyone. If you're planning a trip to Australia's largest city, here are a few things you should know before you go.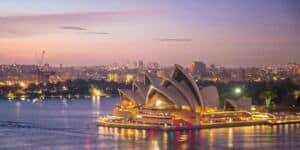 When to Visit
The best time to visit Sydney largely depends on what you want to do while you're there. If you're looking to spend time outdoors, then the spring or fall is ideal; the weather is mild and there are fewer crowds than in the summer months. However, if you want to experience Sydney's world-famous New Year's Eve celebrations, then you'll need to visit during the summer. Keep in mind that hotel prices will be at their highest during peak season (December-February), so plan accordingly.
Getting Around
Sydney is a very large city, so getting around can be a bit daunting. The good news is that there are a variety of transportation options available, including buses, trains, taxis, and ride-sharing services like Uber. If you're planning on doing a lot of sightseeing, we recommend purchasing a Opal card; this rechargeable card gives you unlimited rides on all public transportation in Sydney for a set price per day.
What to See and Do
Sydney is home to dozens of must-see attractions, so it can be difficult to know where to start. A few of our favorites include the Sydney Opera House, Bondi Beach, and Taronga Zoo. For a more complete list, check out this guide from Lonely Planet. And be sure to leave some time in your itinerary for simply wandering around; some of the best parts of Sydney are its hidden gems that can't be found in any guidebook.
Now that you know a little bit more about what Sydney has to offer, it's time to start planning your trip! Keep in mind these helpful tips and you're sure to have an amazing vacation. 
Make sure to take advantage of everything the city has to offer and enjoy every minute. And don't forget to share this post with all your friends so they can plan their trip too. Safe travels!
This post is sponsored by Wotif. For your upcoming holiday flights, stays, or travel packages, be sure to visit this link here. This will help us to contribute more travel-related content and tips. Use the discount code "TravellersLabs.com" for added savings.