Microsoft Office has been the gold standard for office suites for decades. However, there are a number of viable alternatives available, many of them at a fraction of the cost of Microsoft Office. In this blog post, we'll take a look at five of the best alternatives to Microsoft Office.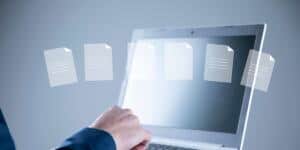 Apache OpenOffice
If you're looking for a free office suite, look no further than Apache OpenOffice. OpenOffice is an open-source project, which means that it's developed by a community of volunteers and is available free of charge. OpenOffice is compatible with a wide range of file formats, making it a great choice for users who need to open and edit files created in Microsoft Office. OpenOffice comes with word processing, spreadsheet, presentation, drawing, and database applications.
Google Docs
Google Docs is a part of the Google Drive suite of productivity tools. Google Drive also includes Google Sheets (spreadsheets), Google Slides (presentations), and Google Forms (surveys). All of these applications are available free of charge and can be used online or offline. One of the biggest advantages of Google Docs is that it's easy to share documents and collaborate with others in real-time.
LibreOffice
LibreOffice is another excellent free alternative to Microsoft Office. LibreOffice is developed by The Document Foundation, a non-profit organization that promotes the use of open-source document formats. LibreOffice includes word processing, spreadsheet, presentation, vector graphic, and database applications.
Zoho Workplace
Zoho Workplace is a comprehensive productivity suite that includes everything you need to get work done, including email, online storage, word processing, spreadsheets, presentations, and more. One unique feature of Zoho Workplace is Zoho ShowTime, which allows you to view presentations remotely with live audience polling and Q&A features built-in. Zoho Workplace offers a free plan for up to 25 users as well as paid plans for larger teams starting at $3 per user per month.
Microsoft Office Online
If you still want to use Microsoft Office but don't want to pay for the desktop version, you can use Office Online instead. Office Online includes versions of Word, Excel, PowerPoint, OneNote, and Outlook that can be used in your web browser. While Office Online doesn't have all the features of the desktop version of Microsoft Office, it's still a very capable toolset that's perfect for users who only need basic office functionality. Best of all? It's completely free!
There are a number of excellent alternatives to Microsoft Office available today—many of them at a fraction of the cost (or even free!). If you're looking for an alternative to Microsoft Office, be sure to check out Apache OpenOffice, Google Docs, LibreOffice , Zoho Workplace , or Microsoft Office Online .