Tokyo is a city like no other. It is a place where the old and the new sit side by side; where tradition meets modernity. It is a place of contrasts and contradictions, and it is this that makes it so special. If you are looking for an unforgettable holiday experience, then Tokyo is the place for you.
There are many reasons why Tokyo is the best place to holiday. Firstly, it is a city that has something for everyone. Whether you are interested in fascinating historical sites, world-class museums, or stunning architecture, you will find it all in Tokyo. Secondly, the food in Tokyo is incredible. From delicious sushi and sashimi to hearty bento boxes and tasty ramen noodles, there is something to suit every taste. And thirdly, the people of Tokyo are some of the kindest and most helpful you will ever meet. They will go out of their way to make sure you have a wonderful time in their city.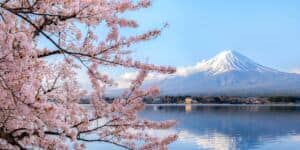 10 Best Places to Visit in Tokyo
Blog Introduction: From neon-lit skyscrapers to traditional temples and shrines, Tokyo is a city that has it all. And with so much to see and do, it can be tough to know where to start. That's why we've put together a list of the 10 best places to visit in Tokyo, whether you're looking for culture, history, or just a good time.
Tokyo Skytree: For unbeatable views of the city, head to the Tokyo Skytree. At 634 meters tall, it's the tallest structure in Japan and one of the tallest in the world. You can take an elevator up to the 350th-floor observation deck for panoramic views of the cityscape below.
Meiji Jingu Shrine: Dedicated to Emperor Meiji and his wife Shoken, Meiji Jingu Shrine is one of the most popular shrines in Tokyo. Located in a lush forest in central Tokyo, this peaceful oasis is a great place to escape the hustle and bustle of the city.
Senso-ji Temple: As Tokyo's oldest temple, Senso-Ji is an essential stop on any trip to the city. Located in the bustling district of Asakusa, the temple is surrounded by market stalls selling everything from souvenirs to traditional Japanese snacks. Inside the temple grounds, you'll find a five-story pagoda and a beautiful garden with ponds and sculptures.
Imperial Palace: The home of Japan's Imperial family, the Imperial Palace is set among landscaped gardens in central Tokyo. While you can't enter the palace itself, which is off-limits to the public, you can explore the surrounding East Gardens which are open year-round. On special occasions such as New Year's Day and Emperor's Birthday, you can also catch a glimpse of the changing of the guard ceremony outside the palace gates.
Ginza: For high-end shopping and dining, head to Ginza – Tokyo's most famous upscale neighborhood. Here you'll find luxury department stores selling brand-name fashion and jewelry as well as Michelin-starred restaurants serving up everything from tempura to sushi.
Ueno Park: Located near several popular museums including the Tokyo National Museum and National Science Museum, Ueno Park is one of Tokyo's largest public parks. In cherry blossom season (usually late March/early April), the park comes alive with pink blossoms – making it a popular spot for hanami parties (picnics under the blossoms)
Akihabara: Occasionally referred to as 'Electric Town', Akihabara is famous for its plethora of electronics stores selling everything from cameras and TVs to computers and gaming consoles. But it's not just electronics – Akihabara is also home to manga cafes, anime shops, and cosplay restaurants making it a must-visit for pop culture fans.
Disneyland Tokyo: No trip to Tokyo would be complete without a visit to Disneyland – one of Japan's most popular tourist attractions. Located in Chiba prefecture just outside Tokyo City proper, DisneylandTokyo features seven themed lands filled with rides, restaurants, shops, and shows inspired by Disney classics like Alice in Wonderland and Peter Pan
Roppongi Hills: For breathtaking views of Tokyo by day or night, make your way up to Roppongi Hills – one of Tokyo's tallest buildings. Here you'll find an observation deck on the 52nd floor as well as shops, restaurants, and an art museum.
Nakameguro: Lined with cherry trees that burst into bloom in early springtime (usually late March/early April), Nakamegurois one of Tokyo's most scenic neighborhoods. In addition to being picturesque; Nakameguro is also home to numerous trendy cafes, shops, and galleries making it worth exploring even when there are no blossoms to be seen.
With so many different things to see and do, you might not know where to start. But don't worry, we've got you covered.
Share this list with your loved ones for an unforgettable experience everyone will be excited to go on!
This post is sponsored by Wotif. For your upcoming holiday flights, stays, or travel packages, be sure to visit this link here. This will help us to contribute more travel-related content and tips. Use the discount code "TravellersLabs.com" for added savings.