Entry-level or pro traveler – Vietnam will deliver. Renowned for its out-of-this-world pristine scenery, vibrant cities, deep history, rich culture, exquisite cuisine, and friendly locals, the Southeast Asian gem leaves no soul without an accidental gasp or two. With a long coastline stretching from north to south, Vietnam is considered a country with some of the most astonishing and unique natural wonders on Earth. A tourist paradise? You be the judge. From powder-like sandy beaches and crystal-clear turquoise waters to misty mountains and glistening rice fields, this evergreen tourist location is what we call a scenic delight. Dramatic yet tranquil, Vietnam offers countless fantasy landscapes to all visitors; budget travel or all-inclusive. Without further ado, here are some of the top places in Vietnam you must visit. Bucket list; write this down.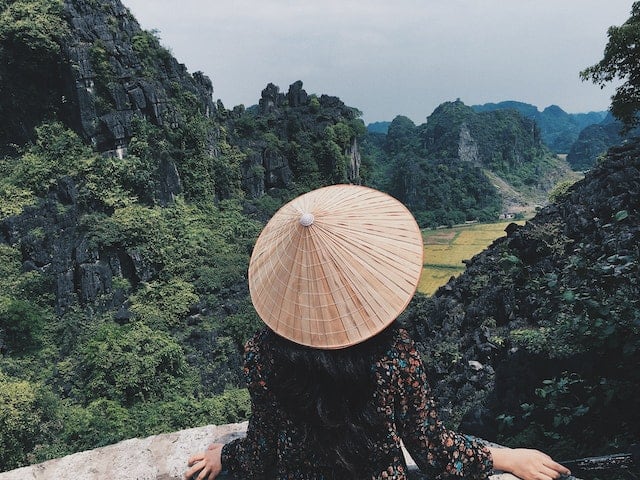 Ha Giang
Let's start off with a bang. Ha Giang motorcycle loop. The incredibly famous (or infamous, depending on one's perspective) 3-4-day tour through some of the most breathtaking landscapes on planet Earth. And you thought surfing in Bali was exciting? Think again. (Although I highly recommend it).
"But I can't ride a motorcycle." Don't worry about it. If you're feeling a bit insecure about your spatial skills, you don't need to organize a rental; there are tours available. A 3-day/or 350 km/loop on motorcycles with accommodation and off-the-beaten-track adventures with experienced local guides are available for booking. The round-trip escapade will take you through never-to-be-forgotten landscapes of zenith limestone cliffs, traditional villages, and intricate valley cascades.
And, yes, you can drive a car. But it just feels kind of off. It doesn't hit that sweet spot. Additionally, mind the narrow road. Traffic jams in the middle of nowhere are a thing in Vietnam.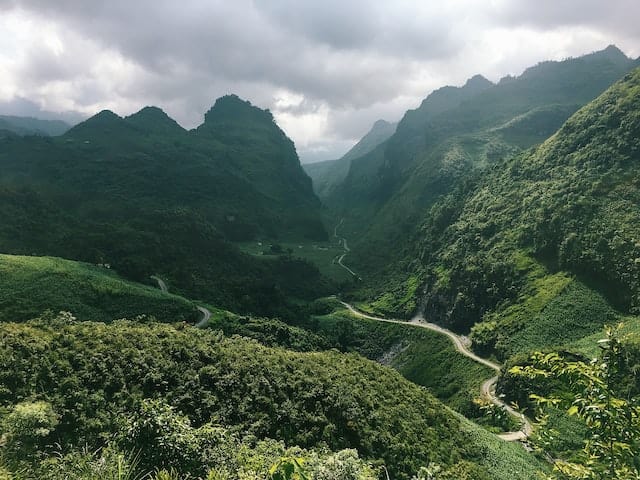 Sapa: The Tonkinese Alps
A natural gateway to one of the most astonishing regions in Asia, the rolling clouds of the Tonkinese Alps unveil a patchwork of glimmering rice terraces, the small French hill station of Sapa.
Most Asia-curious travelers rush to explore the hotspots such as Hong Kong: the hustle and bustle. And, indeed, it's beautiful in its idiosyncratic way. However, witnessing God-groomed beauty such as Hoang Liên Son Mountains is a once-in-a-lifetime event. The mystical, ancient-like fog thrusting into the Muong Hoa Valley leaves no traveler indifferent. The awe game is strong in Southeast Asia.
If you're prone to pondering, this is your go-to spot. Visit the local villages for that whiff of the traditional culture of the Dao and Hmong hill tribes. Rent a car, or join a trekking tour. You won't regret it.
Ha Long Bay
Next up is Ha Long Bay, the world-famous spot in northeast Vietnam, known for its immaculate waters, distinguished limestone islands, and untouched, lush rainforests. Being one of the top places in Vietnam, Ha Long is nothing short of a paradise destination for nature lovers worldwide. Floating villages, secluded islands, grottoes, and natural caves, the famous UNESCO World Heritage site is any traveler's go-to spot. Vacation? It's on. The region is renowned for various activities, such as:
Rock Climbing
Hiking
Scuba Diving
Kayaking
Book a traditional junk boat cruise, and immerse yourself in ethereal scenery as you pass through floating villages Vung Vieng, Cong Dam, and Cua Van.
Da Nang
Known as one of the tourist hotspots in South-Central Vietnam, Da Nang is a hip, coastal city renowned for its French colonial history and pristine white sand beaches. The hillside views of Da Nang Bay and the Marble Mountains from Hải Vân Pass are simply exceptional. Lush mountains, Buddhist shrines, and caves and trails to explore. For water activities, visit My Khe Beach or Ba Na Hills Sunworld, a fantasy complex designed after early European cities. World's longest cable car lift included.
Don't miss out on other-worldly panoramic views from the city's newest and finest architectural gem, the Golden Bridge Hand. (1,400 m above sea level)
Many fellow Americans experience an inexplicable magnetic pull toward Asian countries, and Vietnam is no exception. One moment they're on vacation; the next, they're moving from Maryland to Vietnam and hiring international movers. Sounds familiar? If you want to leave Maryland for good, what better place than here? Seriously.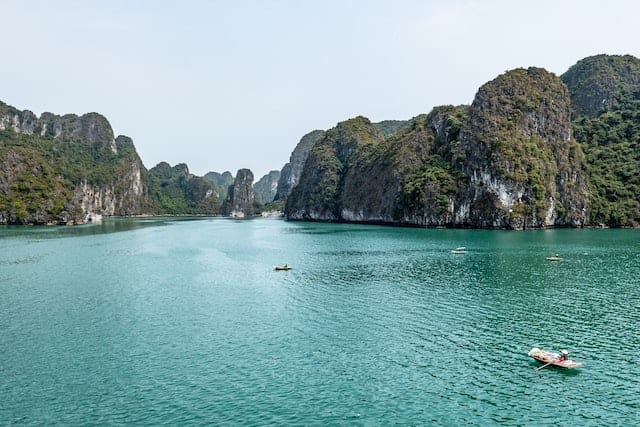 Mekong Delta
Or, as the locals call it, "the rice bowl of Vietnam." Famous for floating markets (such as Cai Rang), Khmer villages, and pagodas, this southern Vietnamese gem rests its transient skeleton on a colossal maze of islands, rivers, and swamps. Needless to say, boats are the main, if not only, means of transportation in the region, with tours starting in Can Tho, a buzzing town in the delta's epicenter, and Ho Chi Minh City, previously referred to as Saigon.
Mekong Delta is still considered one of the most scenic, enchanting regions of Vietnam. With glimmering rice fields, lush mangrove forests, and serpentine-like waterways, life and the very definition of time as we know it becomes obsolete and somewhat imposing. The locals turn to southeast Asia's most illustrious river for existential guidance. And it's somehow enough.
Simple as that. Travel the superior Mekong by boat and visit some of the most iconic floating markets of Cai Rang Can Tho and Chau Doc, where the hardworking locals come to trade fresh vegetables, fish, and fruit.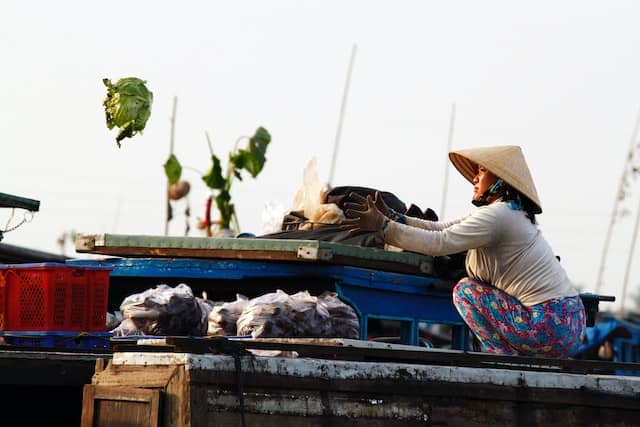 Da Lat
Known as the "City of Eternal Spring" (mostly due to its temperate climate), Da Lat was primarily known as a well-established resort in the early 1900s, developed by the French. Its colonial heritage remains strong to this day. However, the opulent Lâm Đồng Province is recognized as one of the most romantic hotspots in the country due to its flower gardens, emerald forests, and spectacular, jaw-dropping waterfalls. Perfect for couples? The adventurous kind.
If you're looking for a lowkey, heart-shaped destination for two, the Paris of Vietnam just might do the trick. Yes, visiting Bangkok does have its upsides, but there's nothing like horse-drawn carriages taking a couple of lovebirds to the Valley of Love. Eiffel Tower-shaped radio tower? Come on.
Da Lat is ideal for outdoor activities, be it mountain biking, white-water rafting, hiking, or simply enjoying all the picturesque, once-in-a-lifetime views. Simply?! Scratch that.
Final thoughts
Top places in Vietnam under wraps: don't miss out on Mui Ne Sand Dunes – the country's very own and very private Sahara. There's nothing like it. Enjoy this gem. It's absolutely worth the visit.
This post is sponsored by Wotif. For your upcoming holiday flights, stays, or travel packages, be sure to visit this link here. This will help us to contribute more travel-related content and tips. Use the discount code "TravellersLabs.com" for added savings.