Online shopping has become increasingly popular in Singapore, providing consumers with a convenient and hassle-free way to shop for a wide range of products. With numerous online shopping platforms available, customers have access to a diverse selection of goods, competitive prices, and attractive deals. Let's explore the advantages of online shopping, and different online shopping platforms in Singapore.
Advantages of Online Shopping:
Convenience: One of the greatest advantages of online shopping is the convenience it offers. With just a few clicks, you can browse through a vast array of products, compare prices, read reviews, and make purchases from the comfort of your home. This saves time and eliminates the need to physically visit multiple stores.
Wide Variety: Online shopping platforms provide an extensive range of products, including electronics, fashion, home appliances, groceries, and much more. You can explore different brands, sizes, colors, and models all in one place, making it easier to find exactly what you're looking for.
Competitive Prices: Online shopping platforms often offer competitive prices due to the absence of physical store overheads. Moreover, you can compare prices across multiple platforms and find the best deals or discounts available, allowing you to save money on your purchases.
Reviews and Ratings: Online platforms provide customer reviews and ratings for products, giving you valuable insights into the quality, durability, and performance of the items you intend to buy. This helps in making informed purchase decisions.
Best Time to Buy Online during Sales Periods:
To make the most of online shopping and sales periods, it's beneficial to keep an eye on specific dates:
January 1 – New Year's Sale
February 2 – Lunar New Year Sale
March 3 – Spring Sale
April 4 – Easter Sale
May 5 – Labor Day Sale
June 6 – Mid-Year Sale
July 7 – Summer Sale
August 8 – National Day Sale
September 9 – Back-to-School Sale
October 10 – Perfect 10 Sale
November 11 – Singles' Day Sale
December 12 – Year-End Sale
During these sales periods, online platforms often offer significant discounts, flash sales, and exclusive deals, allowing you to save even more money on your purchases.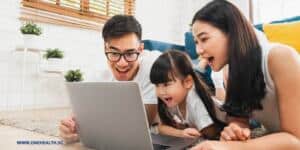 Top 10 Online Shopping Platforms in Singapore: