Aliens are one of the most fascinating mysteries that we never seem to tire of. Extraterrestrial encounters have long been discounted, but new Netflix series investigates people who still believe in them, not as a possibility but as a fact.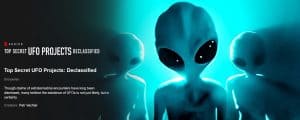 Release date: August 3
Vivo, a musically skilled kinkajou (a rainforest "honey bear"), begins on a once-in-a-lifetime quest to deliver a song to his cherished owner's long-lost love in this new animated musical. If you enjoy Lin-Manuel Miranda's work, this one's for you, Tony, Grammy, and Pulitzer Prize-winning creator of Hamilton and In the Heights. Miranda, who also voices the one-of-a-kind kinkajou, sings original songs for the film.

Release date: August 6
You won't want to miss the final installment of the series if you've been following the adventures of high schooler Elle, her boyfriend Noah, and best friend Lee. It's the summer before Elle starts college, and she's put together the ultimate bucket list.
Release date: August 11
This horror and mystery series follows an aspiring director in 1990s Los Angeles as she prepares to shoot her film, only to find herself on a mind-altering voyage of demonic vengeance. The limited series stars Rosa Salazar from Alita: Battle Angel, Catherine Keener from Being John Malkovich, Manny Jacinto from The Good Place, and others, and is based on Todd Grimson's eponymous novel.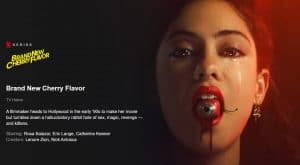 Release date: August 13
Beckett (John David Washington), an American tourist, becomes the object of a manhunt after a horrific vehicle accident in Greece. He's forced to flee for his life and needs to go across the country to the American Embassy for assistance. As police move in, political discontent grows, and Beckett becomes entangled in a conspiracy, tensions rise.
Release date: August 13
In this family action film, see Aquaman—I mean, Jason Momoa. Ray Cooper, played by Momoa, is a devout family man who vows vengeance on the pharmaceutical corporation that yanked a potentially life-saving treatment from the market, causing his wife to die of cancer. A fatal counter puts Ray and his daughter Rachel (Isabel Merced) in danger as he hunts for the truth. The drive for vengeance transforms into a mission to preserve his sole remaining family.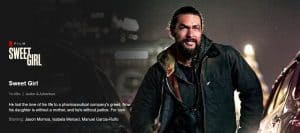 Release date: August 20
The Chair is a comedy sitcom about Dr. Kim Ji-yoon (Sandra Oh), who is the new head of the English department at Pembroke University. However, as the first woman to oversee the department and one of the university's few staff members of color, she is immediately confronted with fresh challenges.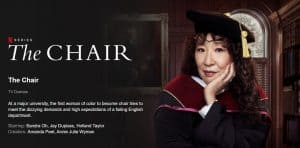 Release date: August 20
Another fascinating film to see this summer is Clickbait, which follows Nick Brewer (Adrian Grenier), a dedicated father who unexpectedly vanishes one day. Shortly later, a video of a heavily beaten Nick appears on the internet, holding a card that reads, "I mistreat women." I die when I reach 5 million views.' Is it a danger? Is it a confession, or is it something else?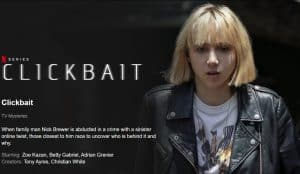 Release date: August 25
She's All That, the cult classic from the 1990s that started the odd she takes off her spectacles and now she's a hot fad, is receiving a ROLES REVERSAL REMAKE! Instead of Freddie Prinze Jr. changing Rachel Leigh Cook, TikTok sensation Addison Rae plays a social media savvy girl who bets she can make an uncool male classmate (Cobra Kai's Tanner Buchanan) prom king. 
Release date: August 27, 2021
Hometown Cha-cha-cha is the newest K-drama to be added to Netflix's monthly lineup. The romantic drama will be set in the seaside town of Gongjin and will tell the narrative of a back-and-forth, up-and-down yet happy love affair between two individuals from two entirely different walks of life—sophisticated city girl Hye-jin (Shin Min-a) and beach villager Su-sik (Kim Seon-ho).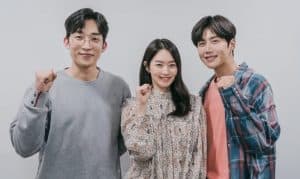 Release date: August 28