Weekend movie nights with your family are a terrific way to spend quality time together. Nothing beats huddling up to watch your favorite movie with your family, whether you have a small or large family. Furthermore, viewing movies with your family is a simple and inexpensive recreational activity.
Then here's a list of movies that your family will love, and you can watch them all on disney plus!
1. The Mysterious Benedict Society
It tells the quirky story of four brilliant young orphans, Reynie Muldoon, Kate Wetherall, George 'Sticky' Washington, and Constance Contraire, who are recruited by the eccentric but lovable Mr Benedict for a secret mission to save the world from a crisis he dubs 'The Emergency,' adapted from Trenton Lee Stewart's 2007 young adult novel of the same name.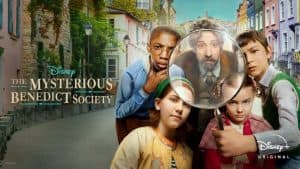 Grab your popcorn and binge watch the first five episodes of Secrets of Sulphur Springs if haunted mansions, time travel, and riddles thrill you (without the blood, gore, and scary jump cuts). The drama mystery follows Griffin, a teenager whose family relocates to the Tremont, an ancient hotel near Sulphur Springs. While the locals believe the hotel is haunted by the spirit of a young girl who vanished 30 years ago, Griffin uncovers disturbing secrets as he investigates the mystery with the help of his high school friend Harper.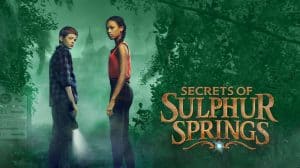 3. Big Shot
In this uplifting narrative, John Stamos plays volatile college basketball coach Marvyn Korn, who is sacked from his job and forced to coach a girls' basketball team at a luxury all-girls private school, much to his embarrassment. If you're looking for some feisty, smart-talking teens with important messages of female empowerment, check out this unexpectedly uplifting series.
4. The Mighty Ducks: Game Changers
If you're a fan of Disney's Mighty Ducks trilogy from the 1990s, about a squad of hopeless teenage hockey players who become unstoppable under the leadership of coach Gordon Bombay, this reboot should be at the top of your must-see list. Evan Morrow, 12, is rejected after trying out for the Mighty Ducks junior hockey club in The Mighty Ducks: Game Changers, much to his mother Alex's displeasure. Unfazed, Alex tracks out the Ducks' original coach, Gordon Bombay, to build a new squad of lovable misfits on the ice.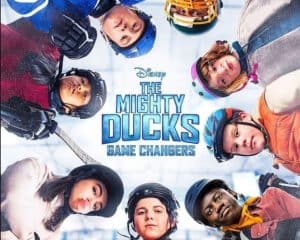 Turner & Hooch is a comedy series about US Marshal Scott Turner Jr, who's by-the-book, organized existence is flipped upside down when he inherits a huge and exuberant beagle named Hooch. It is a current day reworking of the 1989 comedy show of the same name starring Tom Hanks. Hooch turns out to be the crime-fighting sidekick Scott never knew he needed, much to everyone's astonishment.
If you grew up enjoying lead actor Josh Peck's portrayal of the (then) chubby and clumsy kid from Nickelodeon's Drake & Josh, feel free to have a fan-girl/boy moment over Peck's long-awaited return to the screen in this Disney+ original as the son of Detective Scott Turner Sr.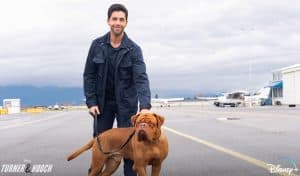 Which one is your family most excited to see? Please leave your thoughts in the comment box below.