If you enjoy eating and want to have an adventure at the same time, this article will help you in deciding where to explore. All of these establishments are Instagram-worthy and will pique your interest with the activities they offer.
Let's get started on our food adventure list.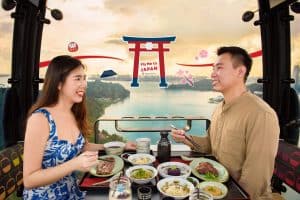 Location: 109 Mount Faber Road, Mount Faber Peak, Singapore 099203, Singapore 099203
What could be more interesting than enjoying a meal while taking in panoramic views of the rainforest and the harbourfront?
Yes, You can have four-course meals while traveling from Mount Faber Peak to Sentosa in 90 minutes. As of recently, their newest theme is Fly Me To Japan Dining Experience, where you may experience a four-course dinner meal set that takes you on a gastronomic journey through Japan. To add to the experience, each cabin will be decked out with Japanese-themed decals from July 1 to December 30, 2021.
Just a friendly reminder Before you book, make sure your date enjoys heights.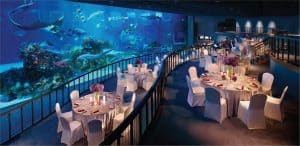 Location: Equarius Hotel, West B1M Carpark, 22 Sentosa Gateway, Singapore 098136
Okay your date is afraid of heights, but what about underwater? With full-length glass panels providing magnificent views of marine wildlife, this unusual restaurant puts you in the midst of S.E.A. Aquarium. It's like having a front-row access to the entire undersea activity! Isn't it thrilling? While taking in the spectacular view, you'll dine on modern Asian meals crafted with locally sourced and sustainable ingredients.
Just remember to dress up if you're intending on booking dinner time. Shorts, bermudas, slippers, and sandals are not permitted, according to the establishment.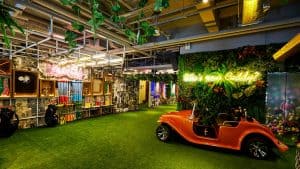 Location: 3B River Valley Road, Singapore 179024
Are you not a huge fan of lavish dates? Then a really fascinating variation on mini golf might be for you. But this isn't your typical mini golf course; each hole contains unexpected challenges, making it a pleasant game to do with friends or a partner. After your mini golf adventures, you'll definitely want to taste their meals and cocktails, yeah you heard that correctly. The Sugar Caddy, Sentosa Island Iced Tea, and Ginners are Winners are just a few of the golf-inspired cocktails available at this establishment. They also serve food and snacks, including burgers, pizzas, hot dogs, and truffle fries, among other things.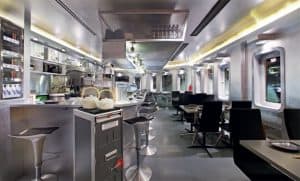 Location: 20A Baghdad Street, Singapore 199659
Do you want to go in first class? Then you should dine here, where you will enjoy first-class service and an in-flight setting in a venue inspired by an 80-year-old airplane. Aside from that, it's rated as one of Singapore's best Japanese restaurants. What more could you wish? All I have to say is sign me up.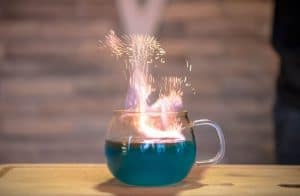 Location: 1094 Serangoon Road, Singapore 328192
Let's go here if you want to escape your muggle life for a day and experience what it's like to be a wizard!
You are free to geek out about all things Harry Potter if you are an enthusiast like me. Greens from Hagrid's pumpkin patch, dragon milk cheese sticks, and that famous butterbeer are among the menu's whimsically named products. Not to mention the non-alcoholic and alcoholic potions and poisons for you to explore.
Just remember to follow the safety protocols when visiting their establishment so you may have fun while staying safe.
Have you found your next gastronomic adventure? Let us know what you think in the comments box below.
This post is sponsored by Wotif. For your upcoming holiday flights, stays, or travel packages, be sure to visit this link here. This will help us contribute more travel-related content and tips. Use the discount code "TravellersLabs.com" for added savings.